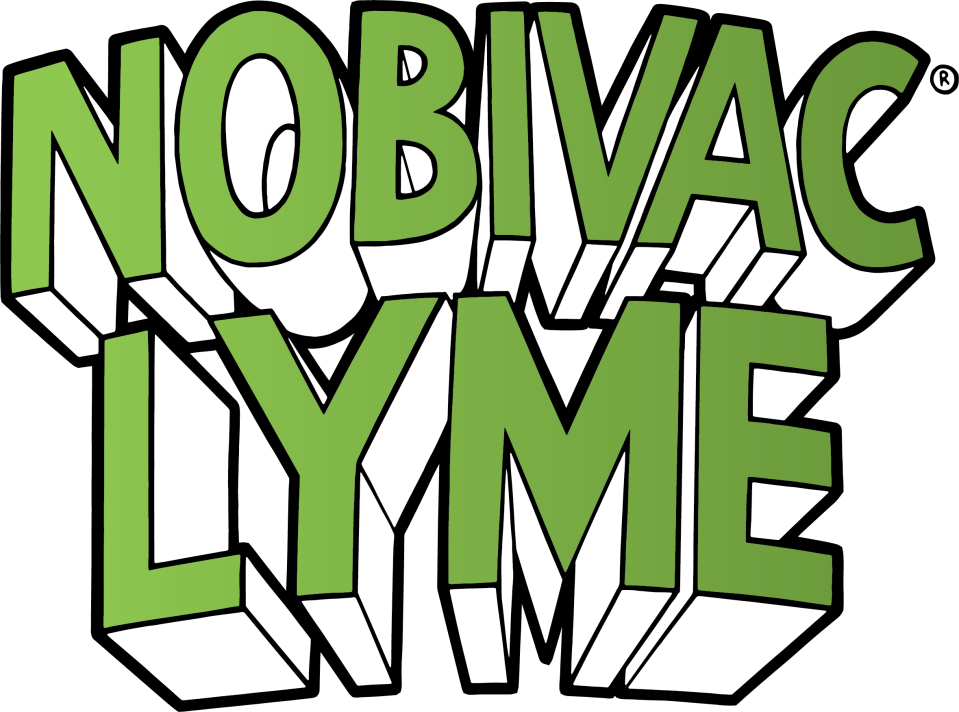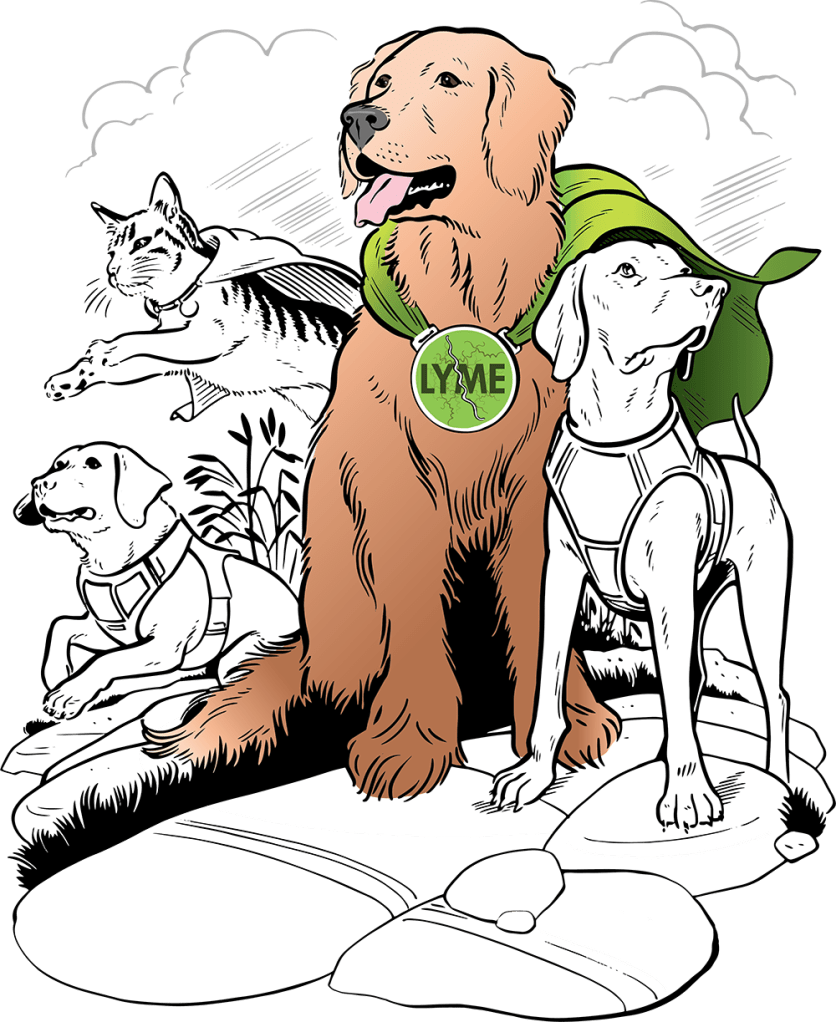 Nobivac® Lyme helps fend off Lyme disease with a one-two punch, killing Borrelia burgdorferi both in the tick AND in the dog.
Lyme disease is a growing concern in Canada. Only Nobivac® Lyme induces both anti-OspA and anti-OspC borreliacidal antibodies.1 Talk to your veterinarian to learn more about Lyme disease as well as your options for prevention and treatment.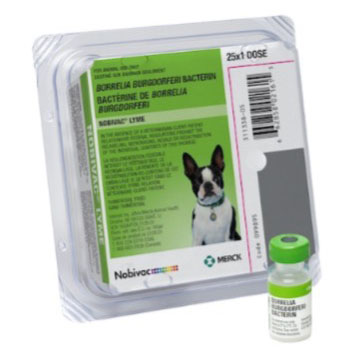 Get powerful, broad protection.
Nobivac® Lyme:
Induces significant amounts of borreliacidal anti-OspA and anti-OspC antibodies, killing Borrelia burgdorferi inside the tick AND inside the dog.1

Delivers broad protection by stimulating antibodies to a region of OspC that is common to all recognized subtypes of Borrelia burgdorferi, of which there are at least 30. 2

Helps prevent clinical disease up to one year after vaccination and helps prevent subclinical arthritis caused by Borrelia burgdorferi.3
Always read and follow the label instructions to ensure this product is suitable for the animal to be vaccinated. Vaccination may not protect every animal that gets vaccinated.
Antibodies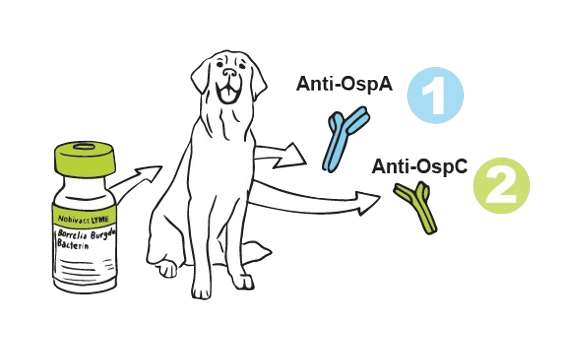 Talk to your veterinarian about our complete range of science-driven Nobivac® vaccines.
NOBIVAC® is a registered trademark of Intervet International B.V. Used under license.
1. LaFleur RL, Dant JC, Wasmoen TL, et al. Bacterin that induces anti-OspA and anti-OspC borreliacidal antibodies provides a high level of protection against canine Lyme disease. Clin Vaccine lmmunol. 2009;16(2):253-259.

2. Littman MP, Gerber B, Goldstein RE, Labato MA, Lappin MR, Moore GE. ACVIM consensus update on Lyme borreliosis in dogs and cats. J Vet Intern Med. 2018 May;32(3):887-903. doi: 10.1111/jvim.15085. Epub 2018 Mar 22. PMID: 29566442; PMCID: PMC5980284.
3. LaFleur RL, Callister SM, Dant JC, Jobe DA, et al. One-year duration of immunity induced by vaccination with a canine Lyme disease bacterin. Clin Vaccine Immunol. 2010 May;17(5):870-4.