Unconditional Caring to
MAKE THE WORLD A
BETTER PLACE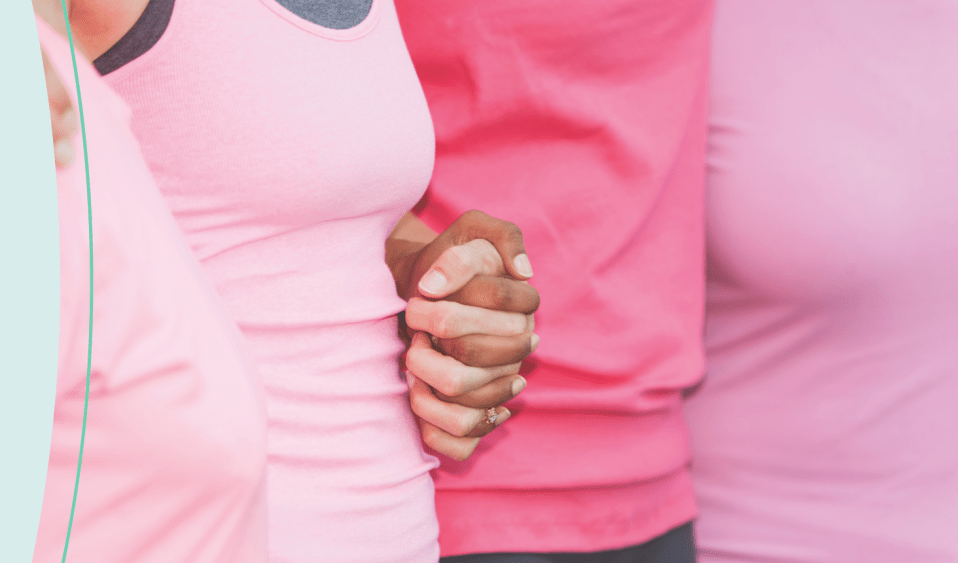 Leading and supporting initiatives with global impact
Caring is at the heart of all change. To make the world a better place, we recognize and value the responsibility to look beyond our own personal and business interests to the interests of our global community. At Merck Animal Health we are inspired by the unconditional trust, patience, and devotion shown by the animals we love. We believe that together, we can create a world of unconditional caring for all.
RESPONSIBLE and RESPONSIVE to needs
Eliminating Rabies Globally
While many countries no longer struggle with rabies, this preventable disease still causes over 59,000 deaths per year.1 Merck Animal Health is proud to partner with the AFYA Program to help rid the world of rabies. The use of NOBIVAC® portfolio vaccines contributes to the donation of rabies vaccines to areas of the world in need of protection, such as India and Africa. In 2019, we reached the milestone of 3 million cumulative doses of rabies vaccines donated. With your help, we're working towards our goal of a world free of rabies by 2030.
NOBIVAC® is a registered trademark of Intervet International B.V., used under license.
1For a World Free of Rabies Website. Available at: https://www.afya.org/. Accessed 15 July 2021.
Showing Support in Times of Need
Driven by the spirit of community and care, Merck Animal Health has responded to the recent global crisis in meaningful ways with local, individual and national corporate actions. One such initiative provided toques and masks with earmuffs to our customers for safer and more comfortable curbside pickup during the cold-weather months. By providing these items, we played a vital role in the maintenance of the pet-owner bond that has proven itself as one of the most valuable relationships during this pandemic.
See what some of our customers and employees have said about our COVID-19 response programs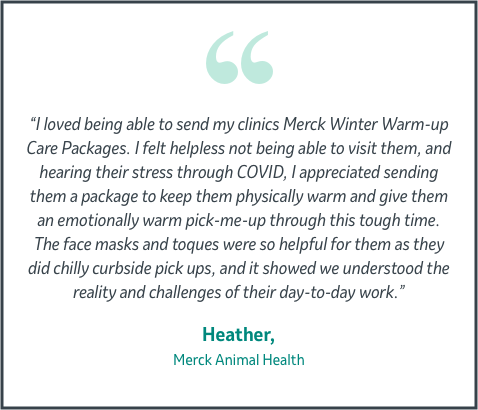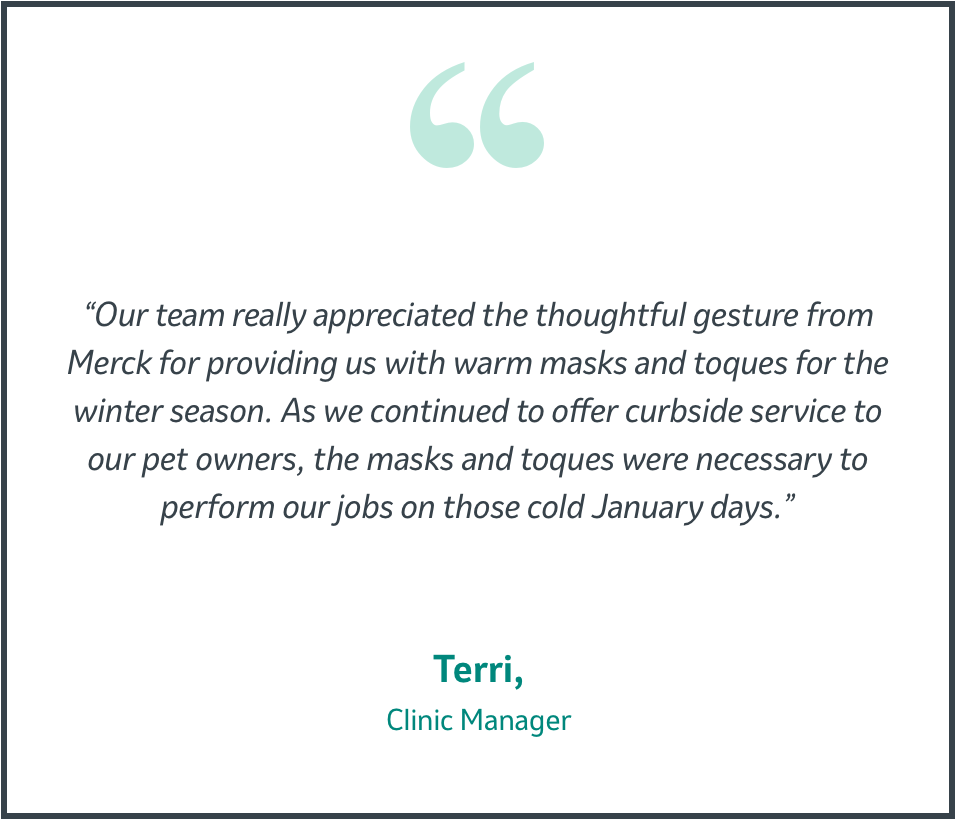 Caring for Our Employees
We understand that our achievements are the result of the continual hard work and dedication of our employees. By caring for our employees, we are empowering them to deliver the best care to our customers. At Merck Animal Health, we don't want to simply be a place of employment, but a place of learning, growth, opportunity and support.

At Merck Animal Health, we foster a sense of care for one another. As General Manager, I encourage taking the time for our employees to check-in with their peers, to connect and listen. In our current climate, with distance and a lack of face-to-face connectivity, it's easy to overlook signs of distress. It's our responsibility to look out for physical, behavioural or emotional changes in one another and offer our support. My goal is to create an environment where caring and benevolence for our peers makes Merck Animal Health collectively stronger."
Daniel Beauchamp
General Manager
How we care for our employees:

Building Resiliency
in Teams

Regular
Town Halls

Access to Online Mental
Health Courses

Hybrid
Working Model

Merck Employee Family
Assistance Program

Employee Wellness
Account for Physical
and Mental Health

LIVEIT Program
Our partnership with the CVMA
The Canadian Veterinary Medical Association (CVMA) is the voice of the veterinary profession. By providing leadership and advocacy, the CVMA supports veterinarians in promoting animal health and welfare, both nationally and internationally. Among the various corporate partners that the CMVA works with, Merck Animal Health is proud to be a platinum sponsor – the highest level of partnership and collaboration.

It's Time to Talk about Mental Health in
Veterinary Medicine
It's Time to Talk about Mental Health in Veterinary Medicine was introduced in 2019 by Merck Animal Health in partnership with the CVMA. Through educational webinars and the publication of mental health resources, we are creating a culture where Canadian veterinary professionals have the skills to take care of their mental well-being; feel empowered to help break down stigma; and become part of a community to support and help keep each other safe from harm.
Visit the Canadian Veterinary
Medical Association
Learn more and access mental
health tools and resources

National Tick Awareness Month
National Tick Awareness Month was introduced in 2016 by Merck Animal Health in partnership with the CVMA. Through various practical tools and platforms, it encourages education on tick geography, behaviour and identification towards recognizing tick risks and minimizing the transmission of tick-borne disease for both people and animals.
Learn more about National
Tick Awareness Month
Philanthropic SUPPORT and VOLUNTEERISM
Giving back is an essential component of our corporate responsibility. Through philanthropy and volunteer opportunities, we support programs to help improve access to health and enhance the quality of life in our communities.
Pet Sweater Initiative
Our pets are part of our family, and no one should have to choose between their own safety and the safety of a family member. As part of the pet sweater initiative, Merck Animal Health provides pet sweaters to vulnerable communities with a purposeful choice to support shelters that allow homeless families (including pets) to stay together within their walls.
Volunteerism
Our corporate policy on volunteerism provides employees worldwide with the opportunity to take up to 40 hours of paid time off annually to engage in volunteer activities that support eligible not-for-profit organizations.
Become a MERCK ANIMAL HEALTH insider!
Be among the first to hear about (among other things)…
Recent developments in animal health
Learning opportunities
New products, services, tools and/or resources
Special promotions, etc.
We respect your privacy and promise not to share your personal information with other parties without your express consent and knowledge. You can also unsubscribe at any time.
To learn more about how we process your personal information, see Our Commitment to Privacy.