Unconditional Development of OUR FUTURE LEADERS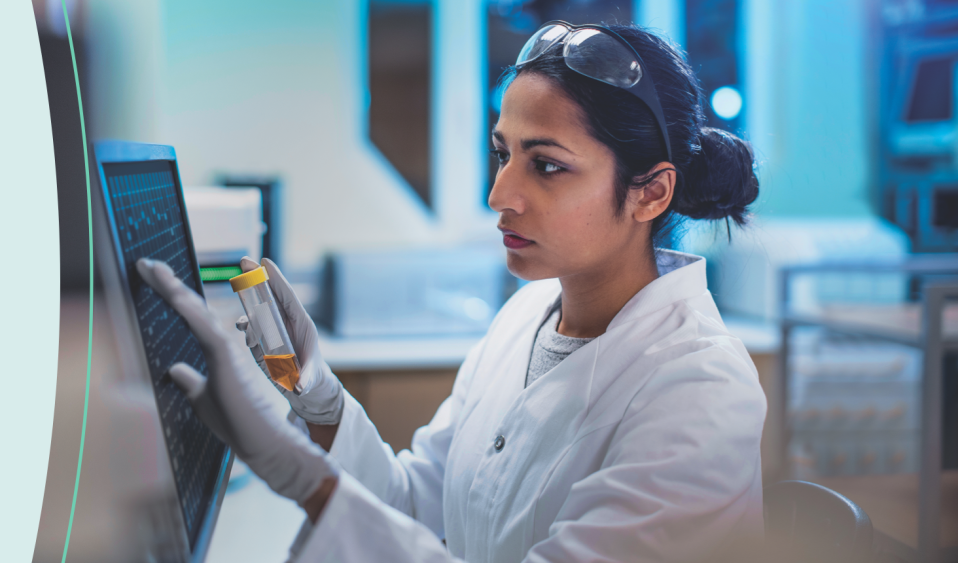 We place great emphasis on developing and supporting our future leaders
We invest in world-class training for our people and devote time, resources and financial support to organizations and institutions that nurture future animal health leaders. After all, we understand that our future is only as bright as our future leaders.
A message from our
GENERAL MANAGER
Hear what our General Manager Daniel Beauchamp has to say about employee development and Merck Animal Health's innovative digital learning experience.
Our COMMITMENT in action
DEVELOPING our teams in their current roles
At Merck Animal Health, we know that our employees are one of our most important assets. That is why we encourage the growth and development of our employees through a variety of powerful tools and programs.
EMBARK Portal
Our EMBARK portal is a comprehensive resource website for all Merck Animal Health employees' needs. With news updates, learning opportunities, onboarding tools and more, the EMBARK portal is always evolving to best fit the needs of our employees. Within EMBARK, you can also find The Learning Center and Other-Centered® Selling.
Learning Center
The Learning Center is an on-demand self-guided learning platform devoted to professional development and includes the resource LinkedIn Learning. Employees are invited to explore learning pathways, register for events and navigate learning and development resources.
Other-Centered® Selling*
The Other-Centered® Selling program partners with ASLAN® Training and Development to provide best-in-class training for our Sales, Marketing and Technical Services teams to ensure the optimal customer experience.

INSIGHTS® Discovery**
INSIGHTS® Discovery is a world leading diagnostic tool that focuses on improving personal, interpersonal and team effectiveness. This program encourages self-awareness as well as a deeper understanding of oneself and others to help employees build rapport, adapt their style and strengthen their personal and professional relationships to grow and flourish in their careers.
*©1996-2021 ASLAN® Training & Development, LLC. All Rights Reserved.
**Insights Discovery® is a registered trademark of The Insights Group Limited.
Key Talent Employee Development Programs
The Key Talent Employee Development Programs are aimed at developing leadership skills in employees identified as Key Talents. The programs provide nominated employees the opportunity to build their professional network and foster growth by providing access to current company leaders.
Emerging Leader Program (ELP)
The Emerging Leaders Program works in collaboration with the Center for Creative Leadership (CCL) in Greensboro, NC, to build on four core skills identified through research as foundational for future leaders:
Building and Understanding Interpersonal Skills | Leadership, Coaching and Influencing |
Leveraging Analytical Thinking | Work Style and Time Management
Hear what Emerging Leaders Program partcipants have to say
Women's Leadership Program (WLP)
The Women's Leadership Program is offered in collaboration with the Simmons School of Business in Boston, MA, and is designed to enable women to recognize and seize strategic career opportunities by developing critical capabilities and confidence while contributing to and shaping the core objectives of Merck.
Discover what Women Leadership Program participants have to say about their experience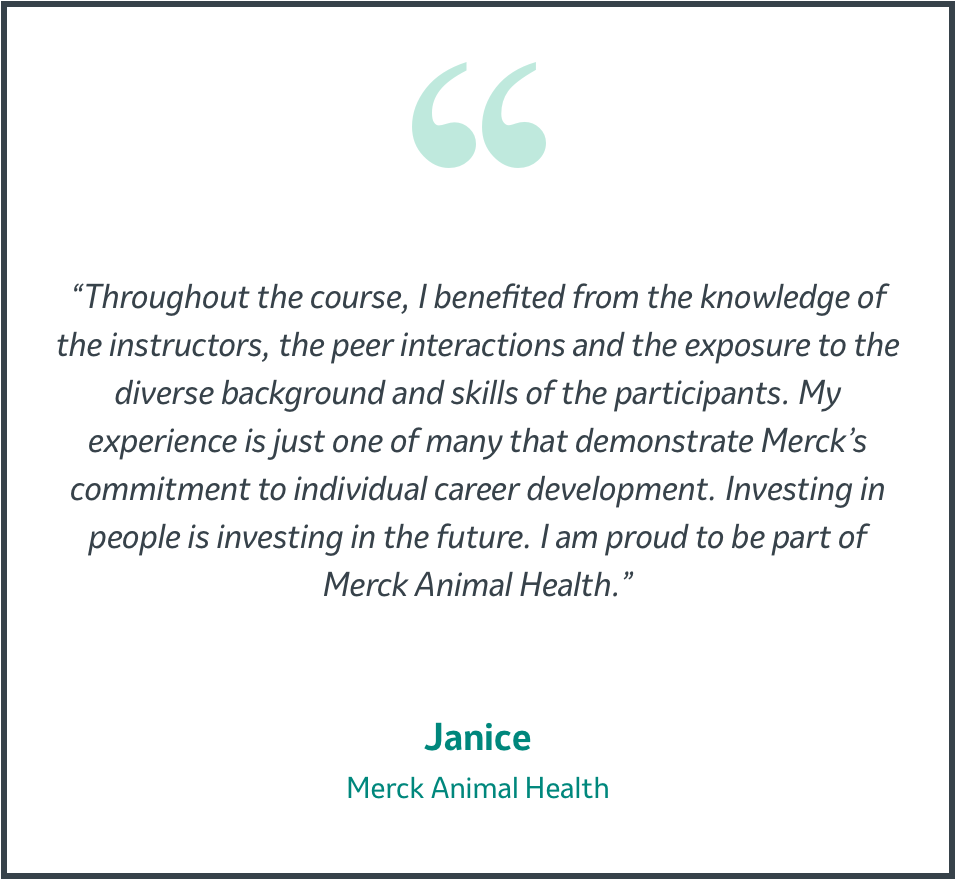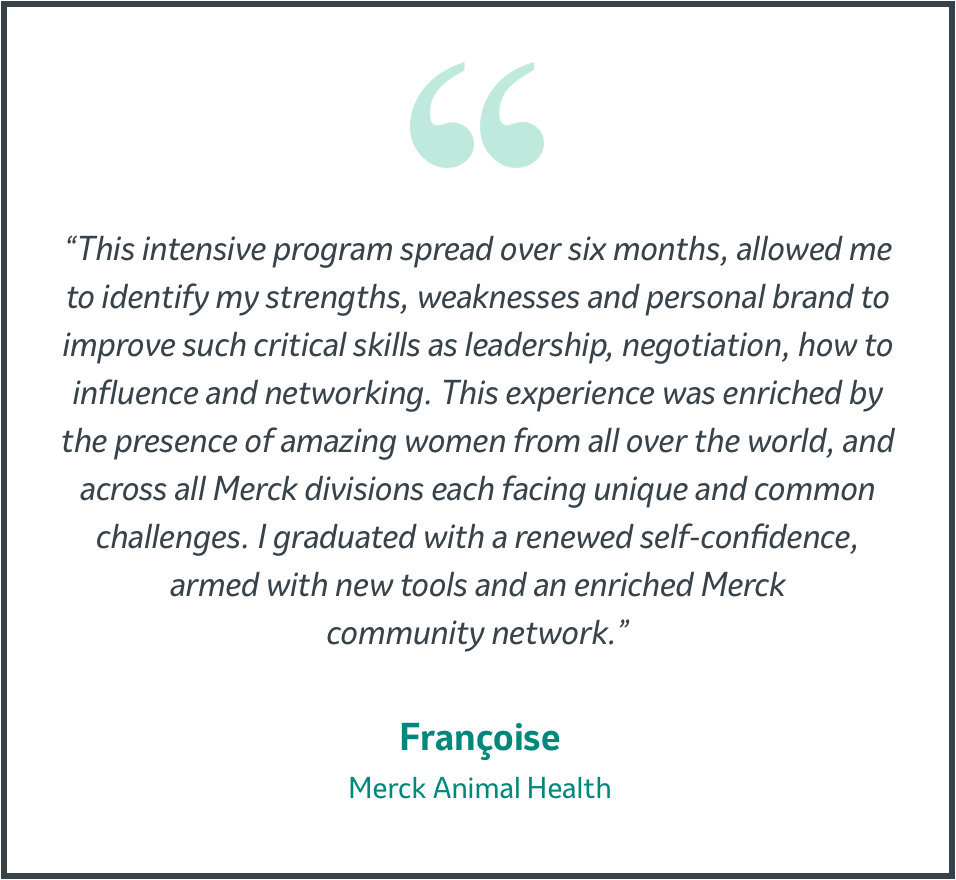 Business Leadership Program (BLP)
The Business Leadership Program in collaboration with Duke Corporate Education focuses on advanced concepts in business and financial management, and cross-functional leadership at a global enterprise level.
Discover what Business Leadership Program participants have to say about their experience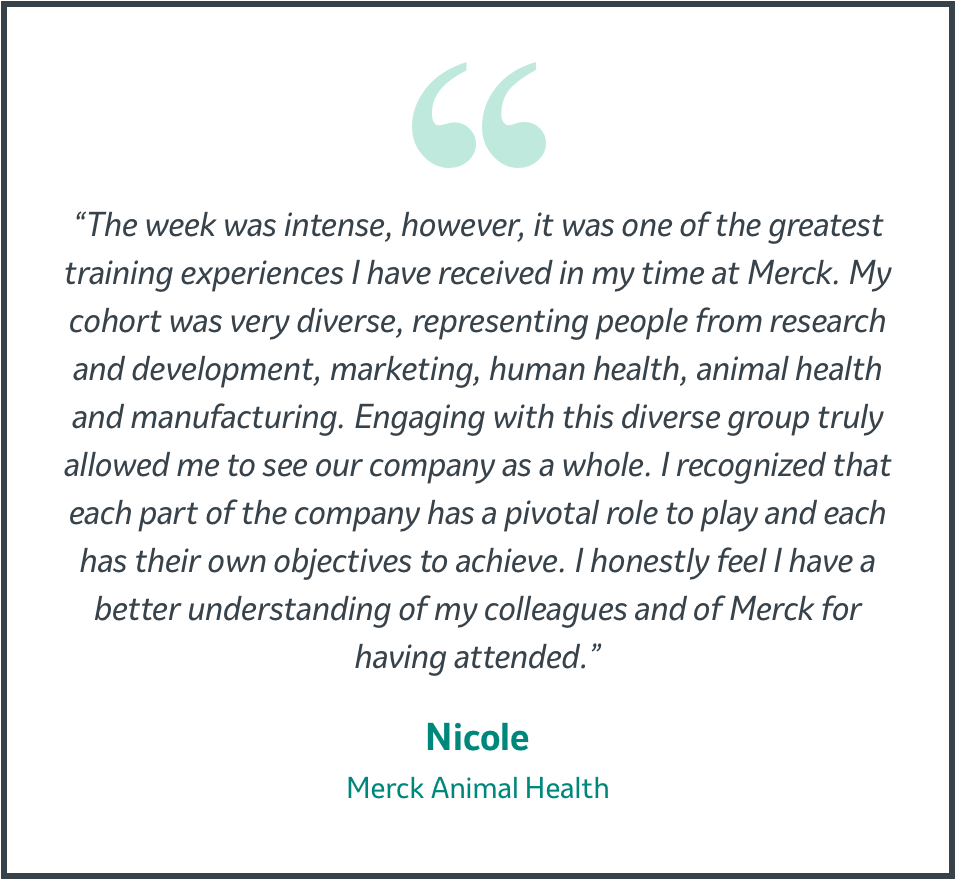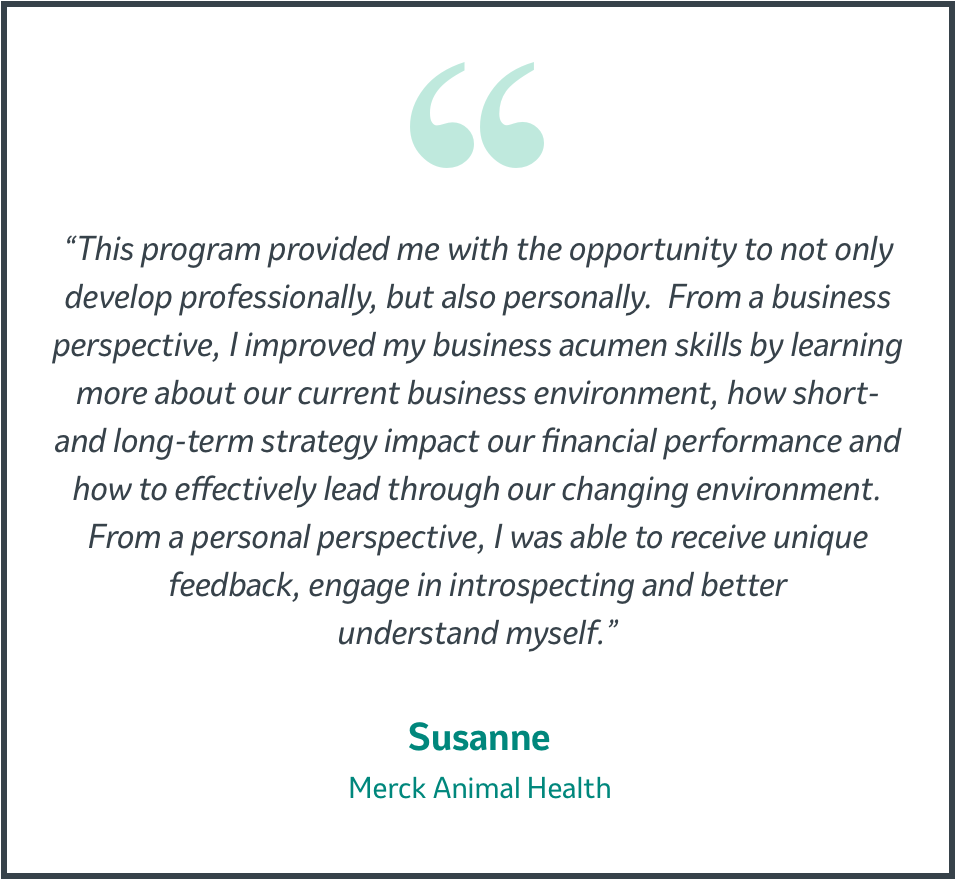 PREPARING our employees for future roles
At Merck Animal Health, we value the development and advancement of our employees and we are always working hard to prepare our team for future roles through mentorship and global corporate opportunities.
Read what some of our employees have to say about their journey
Hear what some of our employees have to say about their journey
SUPPORTING our people so they are receptive to grow
Merck Canada's Live-IT Employee Wellness Program was created to help employees be the best they can be. The program offers a variety of resources in four key areas to support wellness, including fitness, nutrition, stress management and prevention.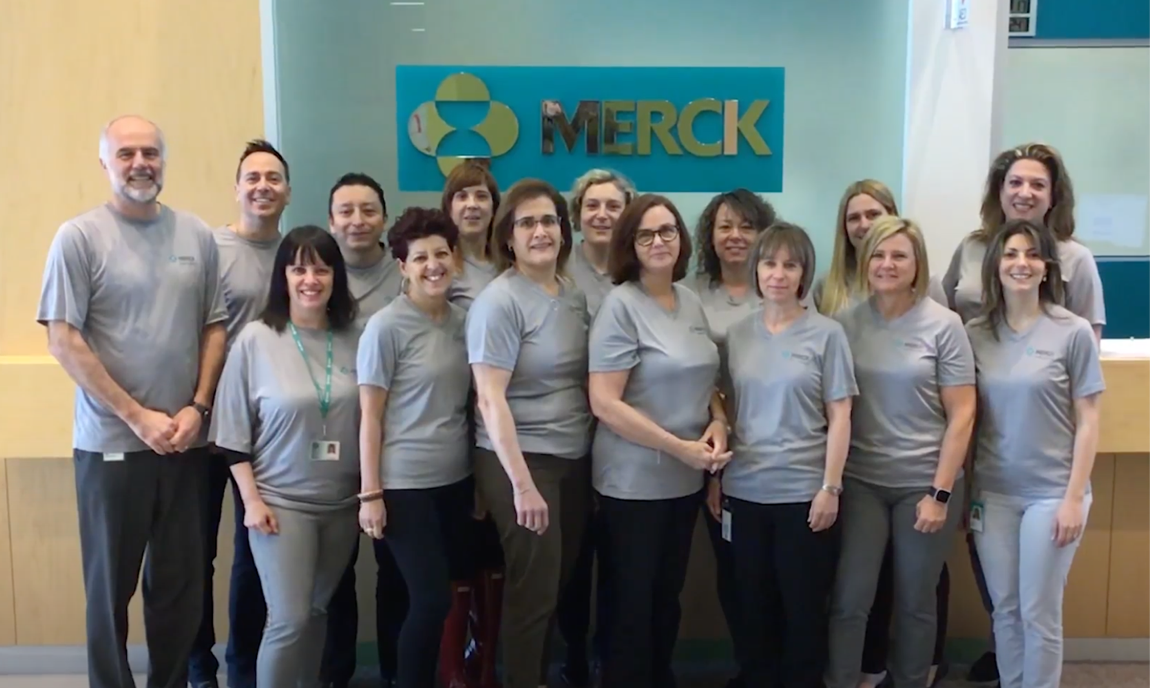 Become a MERCK ANIMAL HEALTH insider!
Be among the first to hear about (among other things)…
Recent developments in animal health
Learning opportunities
New products, services, tools and/or resources
Special promotions, etc.
We respect your privacy and promise not to share your personal information with other parties without your express consent and knowledge. You can also unsubscribe at any time.
To learn more about how we process your personal information, see Our Commitment to Privacy.