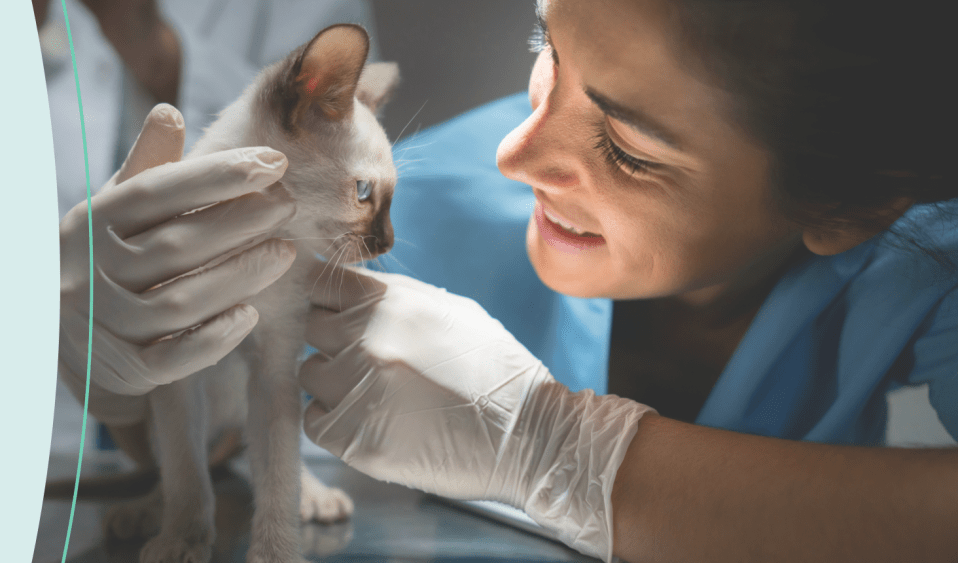 Unconditional Respect for
THE VETERINARY PROFESSION
Veterinarians are inspirational
Veterinarians share their knowledge to treat and serve the needs of animals and those who care for them. They support and champion those who find love and joy with their pets, and those who ensure our food supply. At Merck Animal Health, we stand behind our veterinarians and the veterinary profession, and applaud their important contributions to animal health.
It's time to talk about
MENTAL HEALTH IN VETERINARY MEDICINE
At Merck Animal Health, we are always looking for positive ways to support veterinary professionals in their mental health.
Time to Talk is a national initiative launched by Merck Animal Health in 2018 in partnership with the Canadian Veterinary Medical Association (CVMA). This program aims to provide veterinary professionals with skills to help them care for their own mental health and recognize when others may need help, as well as offer a community of support and conversations to break the stigma of mental health in Canada.
One in five Canadian veterinarians and technologists have reported suicidal thoughts, depression and burnout. Through tools and resources such as checklists, webinars and the option for training sessions, Merck Animal Health is tackling the issue of mental health in the workplace and more specifically in the veterinary profession.
Learn more with these helpful resources: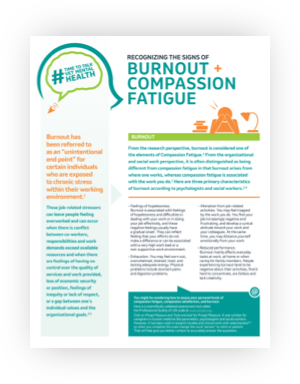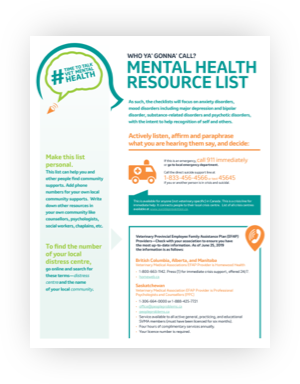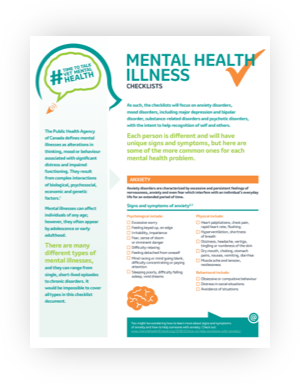 Access more tools and resources from the
Canadian Veterinary Medical Association
Merck Veterinary Manual
Since the first edition of the Merck Veterinary Manual was published in 1955, it has become a trusted comprehensive reference available on animal diseases. This concise, easy-to-use reference covers the diversity of species and animal diseases worldwide and delivers practical content on the signs, diagnosis and treatment of animal disease. Today, The Merck Veterinary Manual is available in print, online, and as an app.*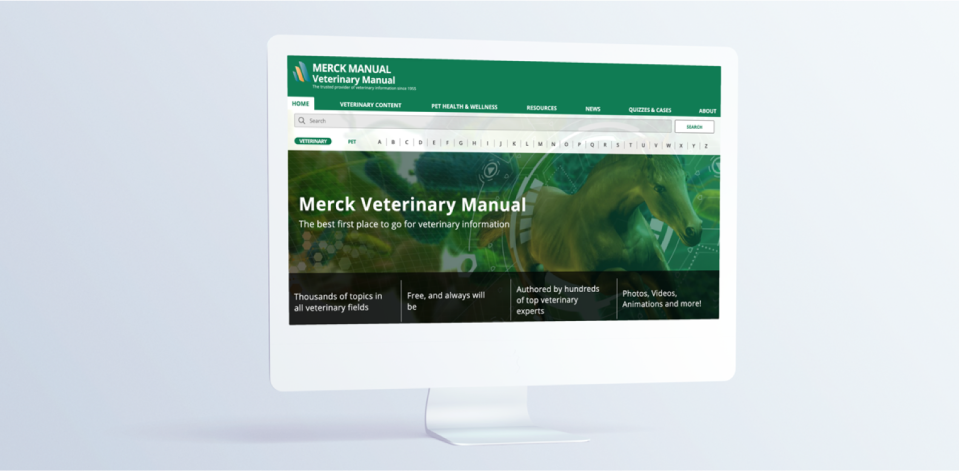 Web
The Merck Veterinary Manual remains the first and best reference for veterinarian information. For over 60 years, the Merck Veterinary Manual has had complete editorial independence to present the best current thinking regarding veterinary diagnosis and treatment and does not in any way promote or publicize Merck's pharmaceutical products.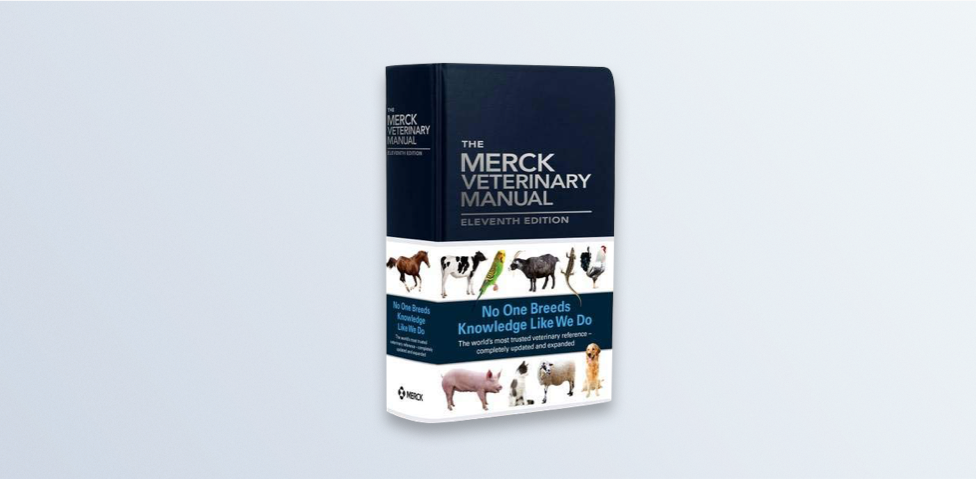 Print
Though the content has grown substantially since the first edition, the current print edition of the manual can still fit in the glove compartment of a mobile veterinary vehicle. It is available for purchase anywhere veterinary books are sold and has been translated into seven languages.
Apple and the Apple logo are trademarks of Apple Inc., registered in the U.S. and other countries. App Store is a service mark of Apple Inc., registered in the U.S. and other countries.
Google Play and the Google Play logo are trademarks of Google LLC.
*Content in the Manual reflects medical practice and information in the United States. Readers are advised to also consult local medical sources.
Over 60 Years of Sharing World-Class Animal Health Content
Become a MERCK ANIMAL HEALTH insider!
Be among the first to hear about (among other things)…
Recent developments in animal health
Learning opportunities
New products, services, tools and/or resources
Special promotions, etc.
We respect your privacy and promise not to share your personal information with other parties without your express consent and knowledge. You can also unsubscribe at any time.
To learn more about how we process your personal information, see Our Commitment to Privacy.