Empowering Women in the Canadian Beef Industry
Women are major stakeholders in their farm operations, and their voice is growing in the Canadian beef industry. SHE Grows Beef™, an educational initiative of Merck Animal Health in Canada, brings women in the beef industry together to inspire each other and strengthen their skills. When women work together, they don't just grow beef, they grow communities.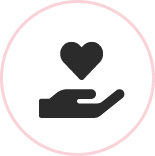 Industry Advocacy
The agricultural landscape is changing and women's work is not just being recognized, women are assuming leadership roles in the Canadian beef industry. SHE Grows Beef™ gives women a voice for their unique concerns about farm life, such as isolation, consumer perception, and lack of resources. Together, women can grow the future of the industry.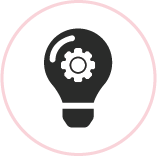 Business Development
Amazing things happen when Merck Animal Health's resources meet women's natural resourcefulness. As more women move into management and leadership positions in the beef industry, so grows the need for women-focused business development and educational opportunities. SHE Grows Beef™ invites women to learn about topics including technology, capital investment, and succession planning.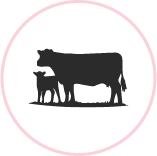 Animal Care
Our annual in-person conference features topics such as herd management, low-stress animal handling, and de-worming protocols. Our in-person workshops are an intimate environment for participants
to gain confidence and hands-on experience, but attendance is limited. SHE Grows Beef™ is moving towards a hybrid of live and virtual events so women can attend even if they can't leave their farm.

Each year, Merck Animal Health brings women in the Canadian cattle industry
together for our annual conference.
Today, we're working to create a hybrid of
in-person and virtual events to empower even more women.
Sign up below if you'd like to receive
more information about SHE Grows Beef™.
Meet the founders of SHE Grows Beef™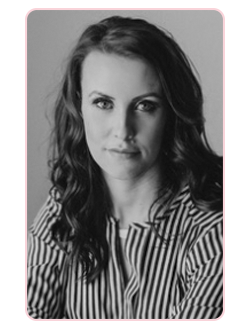 Amanda Elzinga-Pugh,
Account Manager,
Farm Animal – Alberta
Bachelor of Science, Agriculture
Amanda isn't just a Merck Animal Health professional, she's a cattle owner who understands the unique challenges of women in the beef industry. She and her husband own and operate Pugh Farms, a purebred Angus and Hereford cattle operation in Edgerton, Alberta. In her work, Amanda visits many farm operations and talks to many dynamic women. She's clearly listening because her passion for the industry and her desire to connect made SHE Grows Beef™ happen.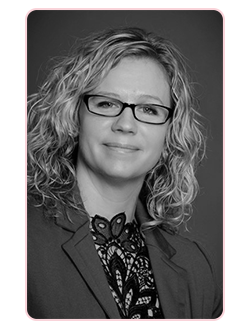 Heather Davis,
Account Manager,
Farm Animal – Manitoba
Diploma of Agriculture Technology – Livestock
Heather grew up in a small agricultural town in Manitoba and currently resides on a farm North of Brandon, Manitoba. She has always been involved in agriculture, with a focus on the livestock industry. Heather's entrepreneurial family showed her that women can do anything they choose to do. Seeing a need for women-focused business development and educational opportunities, inspired Heather to partner with Amanda and Colleen to create SHE Grows Beef™.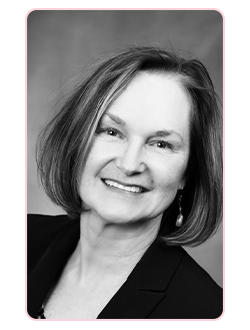 Colleen Pollock,
Veterinary Services Cattle
Doctor of Veterinary Medicine,
Western College of Veterinary Medicine
Growing up on a commercial cow-calf operation and her natural desire to teach and improve animal care inspired Colleen to pursue a career in veterinary medicine. At Merck Animal Health, she puts her personal and professional expertise in beef cattle health and productivity to work for our veterinary clients and their cattle producers. Colleen believes in the value of small group, health & welfare workshops delivered in the rural communities where participants live and work.
Together the founders agreed; education, hands-on experience and networking to build knowledge and confidence will always be a core focus of SHE Grows Beef™.
Farm women are strong.
Together, we are powerful.
SHE Grows Beef™ brings women together to improve their farm operations and advocate for their role in the beef industry. Watch what happens when we get together at our conferences. Because great things happen when we empower each other.
SHE GROWS BEEF™ is a trademark of Intervet International B.V. Used under license.
Become a MERCK ANIMAL HEALTH insider!
Be among the first to hear about (among other things)…
Recent developments in animal health
Learning opportunities
New products, services, tools and/or resources
Special promotions, etc.
We respect your privacy and promise not to share your personal information with other parties without your express consent and knowledge. You can also unsubscribe at any time.
To learn more about how we process your personal information, see Our Commitment to Privacy.