5 Tips for First-Time Hikers and Their Pets
Hiking offers many physical and mental health benefits for people and pets. Walking on trails is a different experience than walking in your neighbourhood, so if you're new to hiking, get started with these tips.

Be safe
Have your dog examined before hitting the trails to assess their fitness level and to determine whether parasite protection is suitable.

Be prepared
Bring a backpack with water for you and your pet, some treats, a small pet first aid kit and poop bags.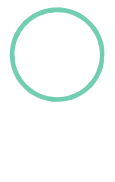 Check that the trail is pet friendly
Always check if your dog can accompany you before you head out.

Practice good hiking etiquette
Bag your pet's waste. Pick up all your trash and try not to disturb the surrounding ecosystem.
Leash your pet and make sure your dog's ID tags are securely attached.
Keep your eyes open for wildlife.
Stay on the trail.
After the hike
When you're off the trail, check your dog for ticks and any injuries,
especially on their paw pads. Ticks can be as small as a poppy seed, so be sure to do a thorough check!
---
Share these tips with other pet owners
to keep hikes safe and fun.
Happy trails!