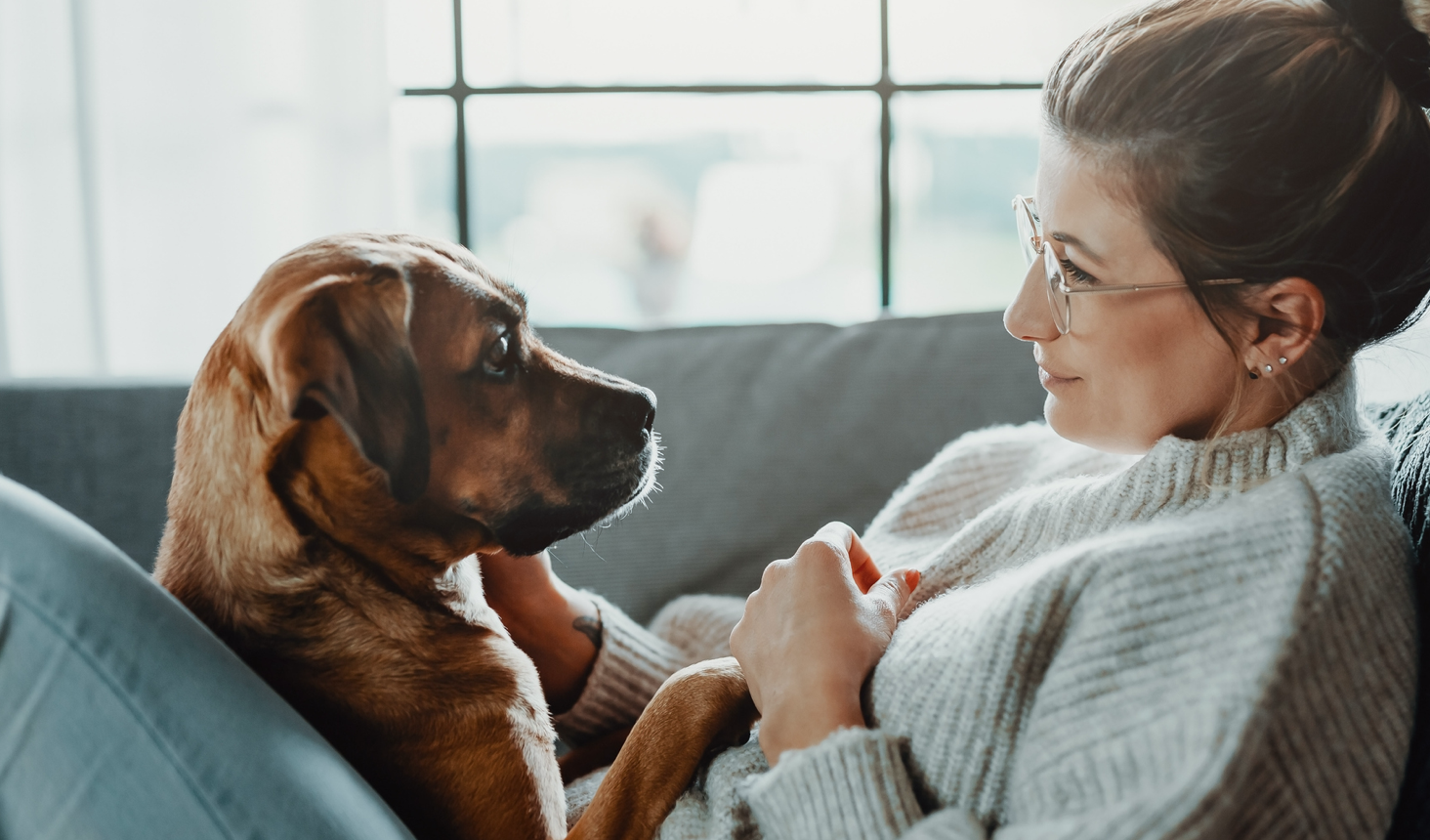 Merck Animal Health
Tools and Resources
Our commitment to helping to improve the health and well-being of animals includes providing the veterinary professionals, pet owners and producers who care for (and about) them with access to tools and resources designed to help support their efforts and optimize outcomes.

To that end, we've assembled a few online resources and digital tools, grouped under the below headings:
All SPECIES
Since the first edition of the Merck Veterinary Manual* was published in 1955, it has become a trusted reference on animal diseases. Although some of the Merck Veterinary Manual content requires a password to be viewed, other sections – such as the ones written specifically for pet owners – are accessible to everyone.
Merck Veterinary Manual*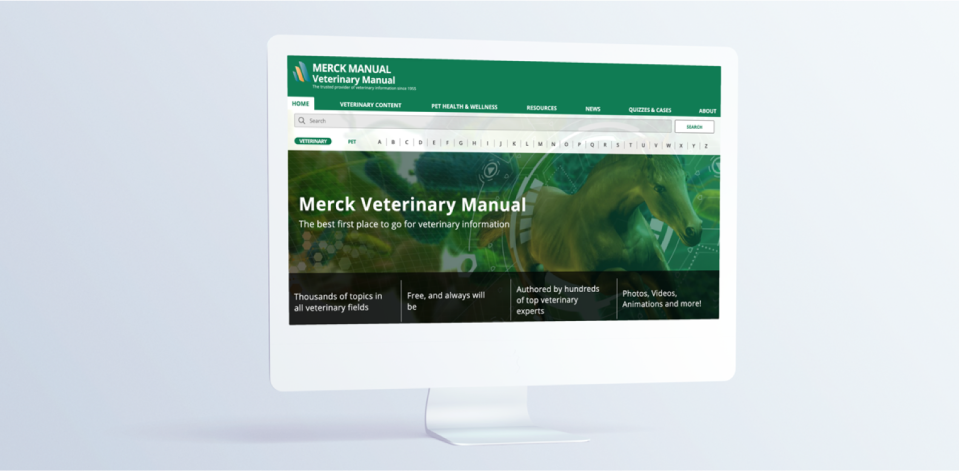 Visit the website
Your no-cost, one-stop resource for current veterinary information independently authored by unbiased experts from over 20 countries.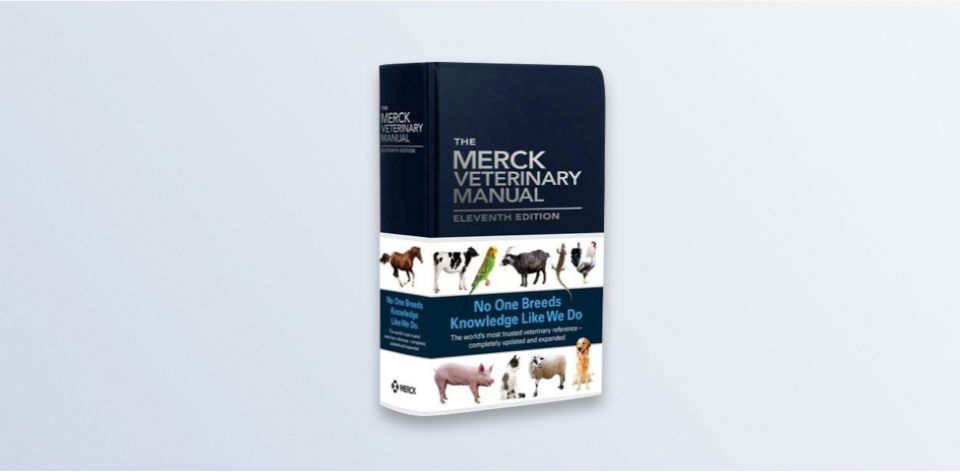 Read the printed version
Available in seven languages, the current print edition can easily fit in the glove compartment of a mobile veterinary vehicle.
*Content in the Manual reflects medical practice and information in the United States. Readers are advised to also consult local medical sources.
COMPANION Animals
Merck Animal Health respects the Canadian laws, regulations and industry codes applicable to information and publicity regarding medicines. As a result, some of the medical content in the websites below may require a password to be viewed.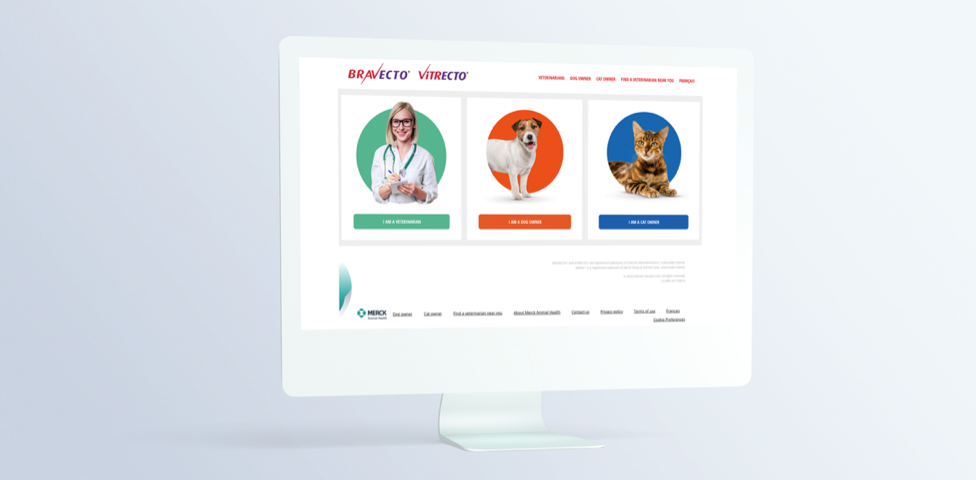 Bravecto.ca Website
This website contains information on consumer rebate programs as well as limited-access content for pet owners and veterinary professionals.
TickMaps.ca Website
This simple tool uses daily temperatures in various locations across Canada to determine potential tick activity in a specified area as well as the area's approximate activity over the past 12 months.
LIVESTOCK
These convenient calculators are designed to help make it easier for veterinarians and producers to effectively manage herd health.
Apple and the Apple logo are trademarks of Apple Inc., registered in the U.S. and other countries. App Store is a service mark of Apple Inc., registered in the U.S. and other countries.
Google Play and the Google Play logo are trademarks of Google LLC.
Bravecto® and Safe-Guard® are registered trademarks of Intervet International B.V., used under license.
Become
part of the
INNER CIRCLE!
Join thousands of other subscribers who are among the first to hear about Merck Animal Health's latest updates. Get valuable support beyond products for the species of your choice.