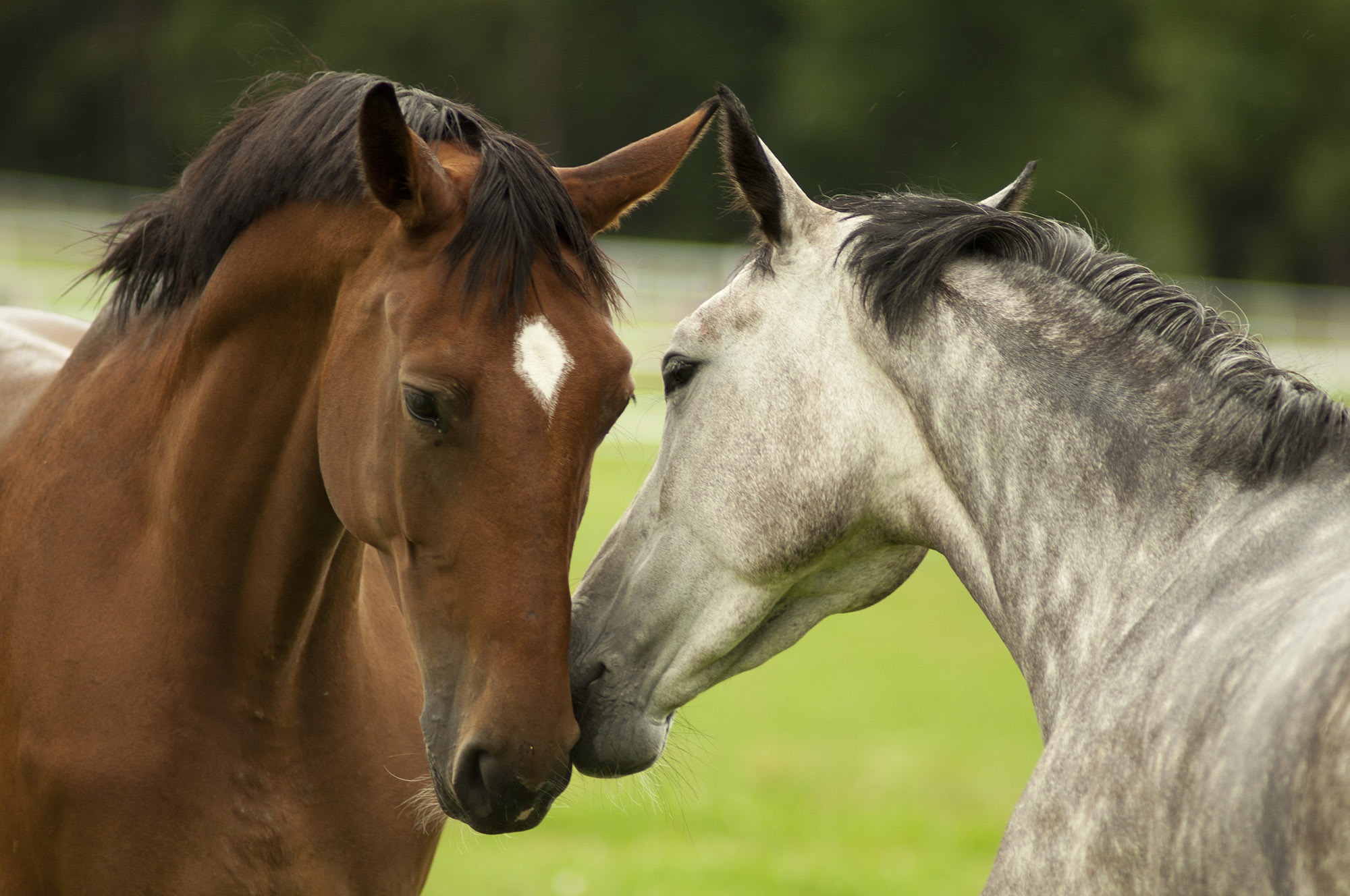 Equine Products
Discover our products and tools designed to help support horse health.
From vaccines to pharmaceuticals to help support equine health, discover our featured products below.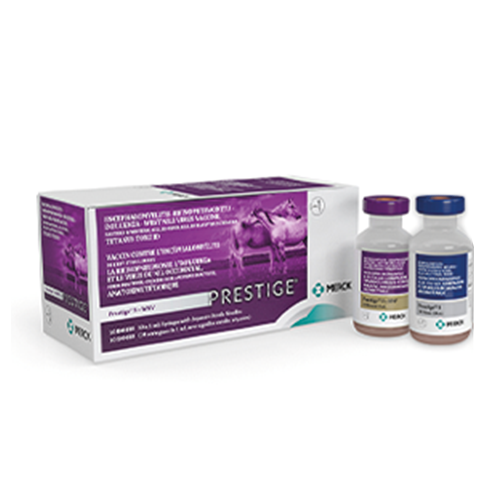 Prestige® 5+WNV
For the vaccination of healthy horses 6 months of age or older against Eastern and Western encephalomyelitis viruses, equinie influenza virus, EHV-1, EHV-4, tetanus, and West Nile Virus.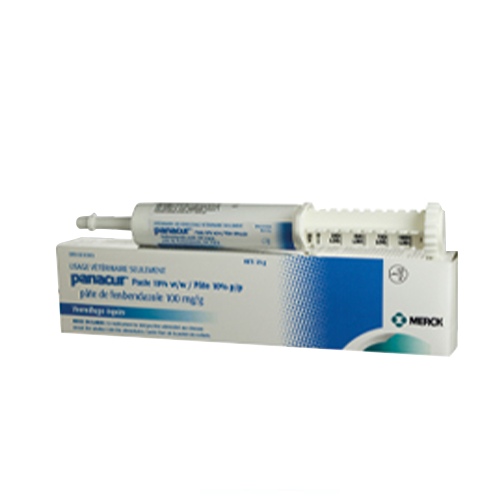 Panacur® Paste 10%
For the treatment of infections in horses caused by large and small strongyles, ascarids and pinworms.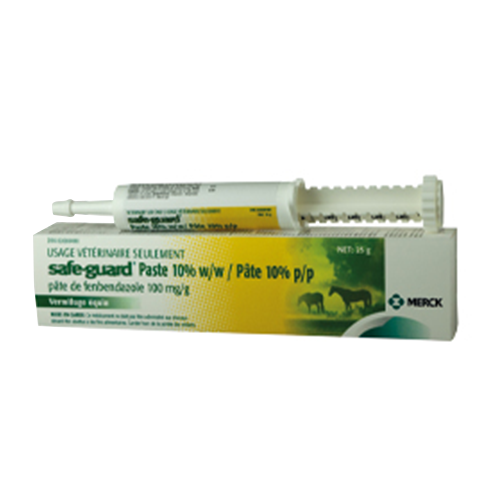 Safe-Guard®
Paste 10%
For the treatment of infections in horses caused by large and small strongyles, ascarids and pinworms.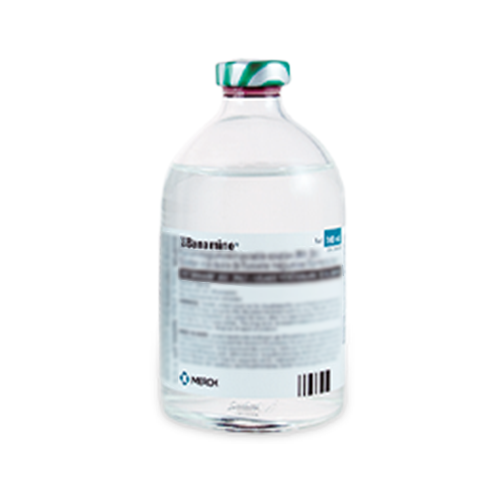 Banamine®
Injectable Solution
Available in 100 and 250mL multidose vials.

Always talk to a veterinarian to determine whether a product is suitable for your animals.
We're proud to help support your efforts
Our commitment to helping to improve the health and well-being of animals goes far beyond products. Subscribe to the Merck Animal Health Horse Owner Connection to receive exclusive tools and educational materials.
Our complete equine product portfolio
We help horse owners and veterinarians by offering a wide range of preventive and treatment solutions. Explore our product portfolio below by clicking on the different categories. Talk to your veterinarian about your horse's care.
Equine Pharmaceuticals
BANAMINE® INJECTABLE SOLUTION
DEPOCILLIN®
DUPLOCILLIN® LA
E-SE® INJECTABLE
GENTOCIN® INJECTABLE SOLUTION
NAQUASONE®
REGU-MATE® SOLUTION 0.22%
SALIX®
When faced with a respiratory disease outbreak, it helps to know what you're up against …and that you're not alone.
The Equine Biosurveillance Program is the ONLY national equine respiratory pathogen monitoring program of its kind in Canada. It offers select equine practices across the country the opportunity to submit samples for free PCR testing to help confirm a diagnosis of the most common respiratory pathogens of horses.
For more information and for clinic eligibility requirements, please contact your Merck Animal Health Representative or our Customer Service department.
Safety Data Sheets (SDS)

Merck Animal Health does not provide SDS for its finished consumer packaged products. However, if you would like to have the SDS of a specified bulk formulation, you can access them online. Please ensure to read and acknowledge the pop-up note. If the SDS of a specific product is not available on this website, you may request a copy by emailing us. For emergency situations, you may reach us by phone at 1-908-423-6000 and someone will be able to assist you.
Become
part of the
INNER CIRCLE!
Join thousands of other subscribers who are among the first to hear about Merck Animal Health's latest updates. Get valuable support beyond products for the species of your choice.
DEPOCILLIN®, DUPLOCILLIN®, E-SE®, PRESTIGE®, REGUMATE®, SAFE-GUARD® and SALIX® are registered trademarks of Intervet International B.V.; BANAMINE®, GENTOCIN®, NAQUASONE® and PANACUR® are registered trademarks of Intervet Canada Corp.; FLU AVERT I.N. ™ is a trademark of Intervet International B.V. All trademarks used under license.