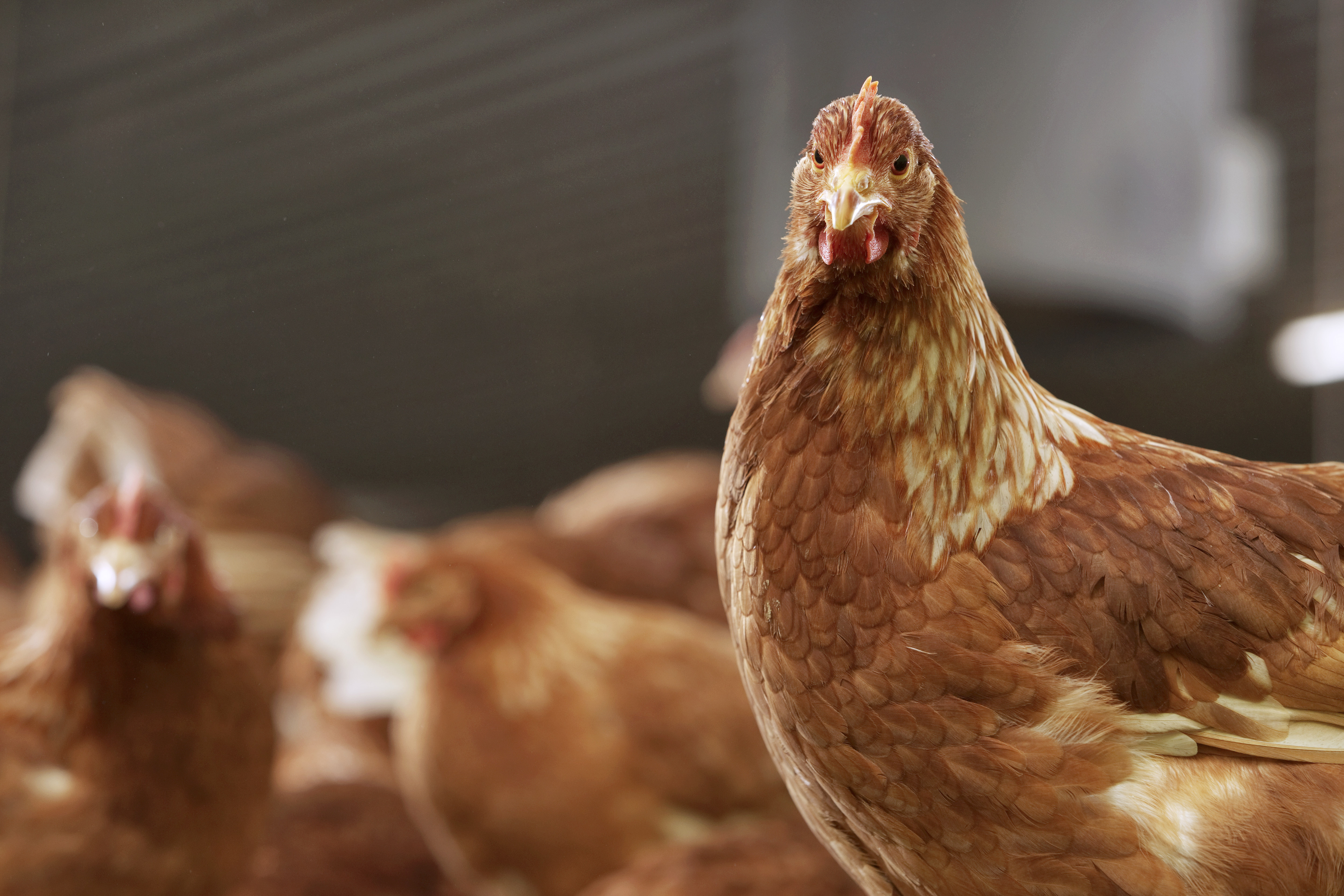 Poultry Products
With Merck Animal Health as an animal healthcare partner, learn more about products and tools to help support your birds' health.
From vaccines to pharmaceuticals to help support poultry health, explore our poultry portfolio. Talk to your veterinarian about your flock's care.
Intestinal Health Vaccines
Coccidiosis
Salmonella
Respiratory Vaccines
Infectious Bronchitis
Infectious Laryngotracheitis
Newcastle Disease
Dynamic Immunity Vaccines
Marek's Disease
Infectious Bursal Disease
Chicken Anemia Virus
Reovirus
Specialty Vaccines
Fowl Pox and Avian Encephalomyelitis
Fowl Cholera (Pasteurellosis)
Bordetella
Hemorrhagic Enteritis
Pharmaceuticals
GENTOCIN® INJECTABLE SOLUTION
PARACILLIN® SP
Safety Data Sheets (SDS)

Merck Animal Health does not provide SDS for its finished consumer packaged products. However, if you would like to have the SDS of a specified bulk formulation, you can access them online. Please ensure to read and acknowledge the pop-up note. If the SDS of a specific product is not available on this website, you may request a copy by emailing us. For emergency situations, you may reach us by phone at 1-908-423-6000 and someone will be able to assist you.
We're proud to help support your efforts
Our commitment to helping to improve the health and well-being of animals goes far beyond products.
Become
part of the
INNER CIRCLE!
Join thousands of other subscribers who are among the first to hear about Merck Animal Health's latest updates. Get valuable support beyond products for the species of your choice.
89/03®, ART VAX, BREEDERVAC-IV®-PLUS, BREEDERVAC-REO-PLUS, BRON-NEWCAVAC®, CLONEVAC®, INNOVAX®, LT-IVAX®, MILDVAC-MA5®, NEWHATCH® -C2, PARACILLIN® SP, RIS-MA®, RISMAVAC®, SAFE-GUARD® and TREMVAC® are registered trademarks of Intervet International B.V.; GENTOCIN® and PANACUR® are registered trademarks of Intervet Canada Corp.; BURSA-VAC®, CAV-VAC®, COCCIVAC®, COMBOVAC®, ENTEROVAX®, M-NINEVAX®, ORALVAX-HE®, UNIVAX-BD® and UNIVAX®-PLUS are registered trademarks of Intervet Inc.; SE GUARD™ is a trademark of Intervet Inc. All trademarks used under license.