Caninsulin® has established safety and efficacy for the management of diabetes mellitus in dogs and cats for over 25 years.
Caninsulin® is an aqueous suspension of 40 IU/mL of highly purified porcine insulin, consisting of 35% amorphous and 65% crystalline zinc insulin. Discover the product's benefits, read clinical study reports and get more information, including dosage and administration, in our Caninsulin® Brochure and Technical Bulletin.
For additional tools including ideal glucose curves for cats and dogs, technical information about diabetes and how to manage the condition, visit caninsulin.ca or read the Merck Veterinary Manual.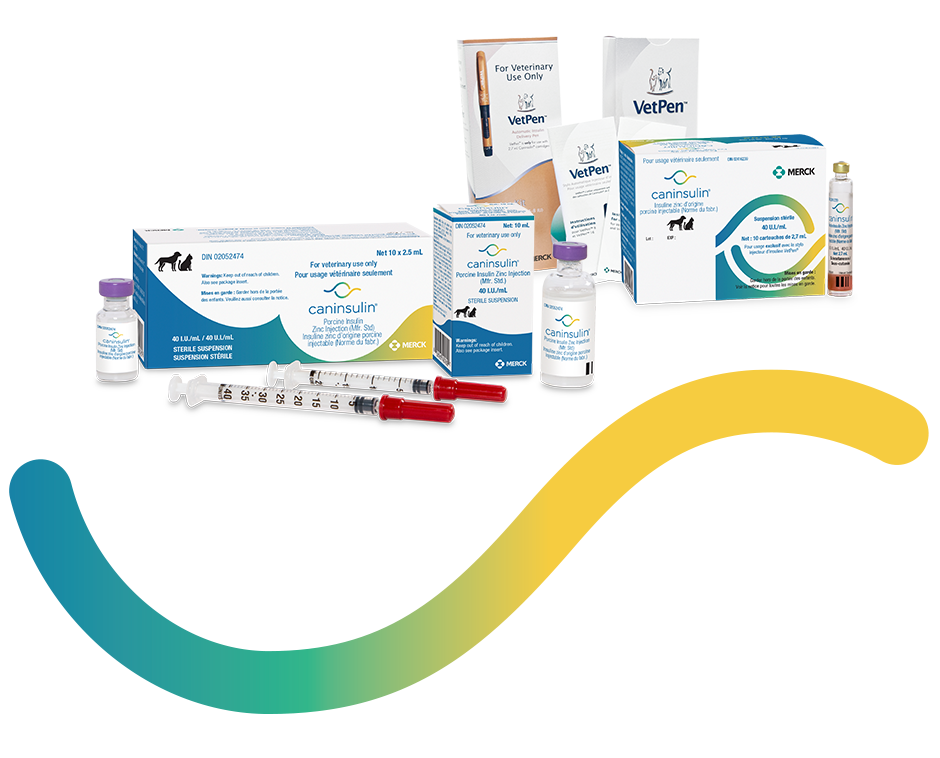 Spread the word about pet diabetes
We have created ready-to-share social media posts for your clinic to help you talk to your patients about pet diabetes. Just copy and paste the content into your social media channel and start engaging with your followers. This guide also contains some social media best practices to help you get the most from your posts.
Caninsulin® Pet Parent Support Toolkit
The goals of managing diabetes mellitus in dogs and cats are to reduce or eliminate the clinical signs of diabetes and minimize the risk of hypoglycemia. Insulin therapy is a cornerstone of canine and feline diabetes management. To help you and pet owners achieve these goals, we have created the Caninsulin® Pet Parent Support Toolkit.
Download, save, print and share these tools with pet owners as needed.
Diabetes Awareness Brochure
Information about pet diabetes, its signs and symptoms and management options.
VetPen® Quick-Start Guide
How to prepare and administer doses with the VetPen® in 3 steps.
Diabetes Management Handout
How to care for your pet's diabetes.
Blood Glucose Curve Worksheet
Easily create and save pet's blood glucose curve, for monitoring and veterinary care.
Hypoglycemia Emergency Sheet
What to do in case of hypoglycemia in pets.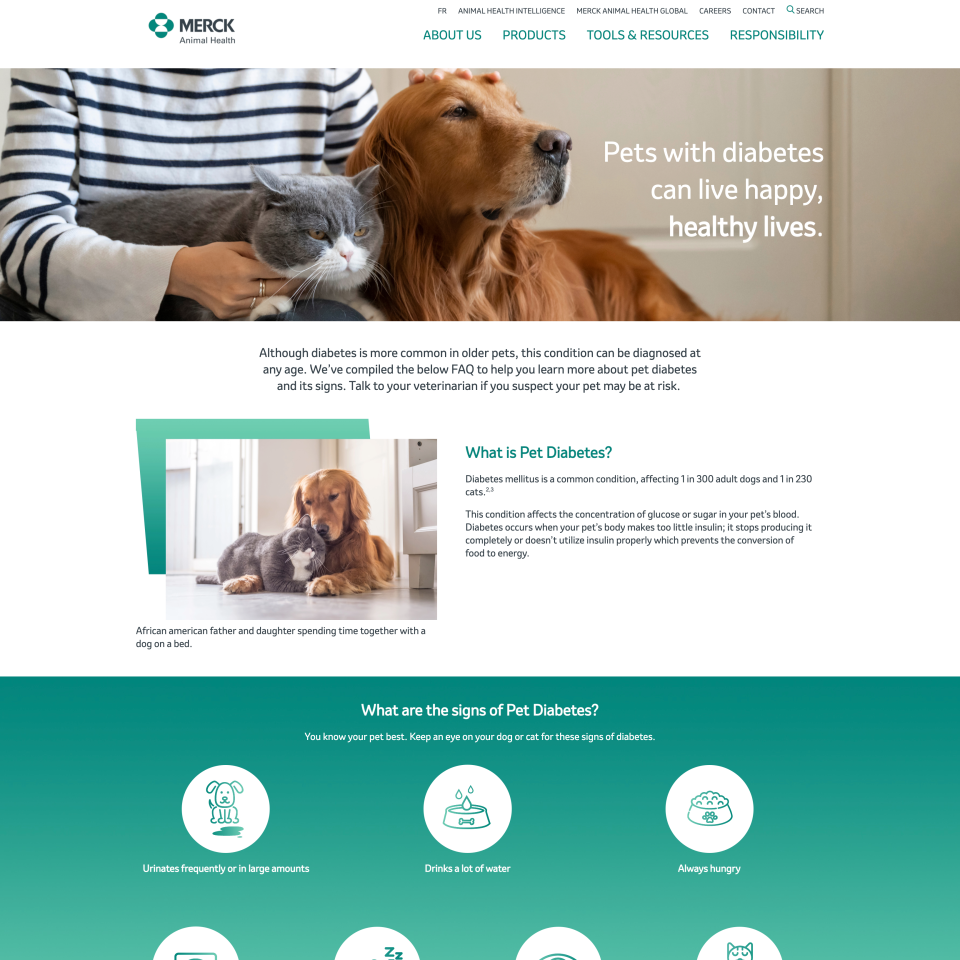 Pet-Diabetes.ca
Educating pet owners about diabetes in dogs and cats.
CANINSULIN® and VETPEN® are registered trademarks of Intervet International B.V. Used under license.
Apple and the Apple logo are trademarks of Apple Inc., registered in the U.S. and other countries. App Store is a service mark of Apple Inc., registered in the U.S. and other countries.
Google Play and the Google Play logo are trademarks of Google LLC.