Revolutionary protection and comfort against canine cough has arrived
Meet Nobivac® Intra-Trac® Oral BbPi, the first-ever oral vaccine that helps protect dogs against Bordetella bronchiseptica (Bb) and parainfluenza (Pi) virus.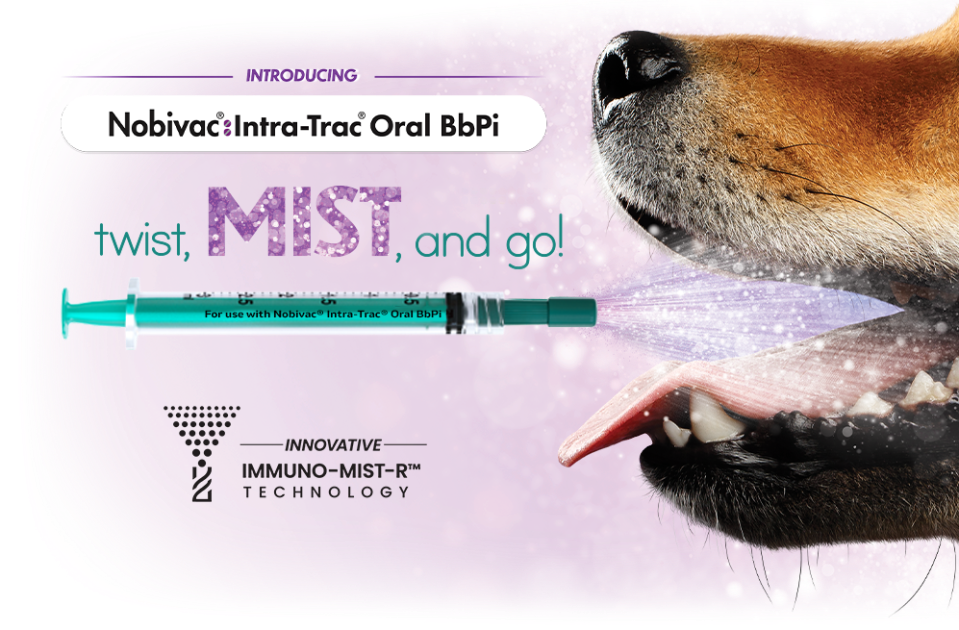 For illustration purposes only. Refer to product insert for complete administration instructions.
We help veterinary professionals and pet owners give back to the dogs that bring us joy and companionship. Explore our featured products below.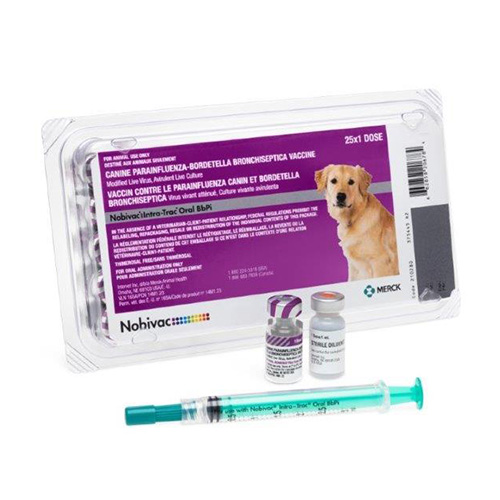 Nobivac® Intra-Trac® Oral BbPi
For vaccination of healthy dogs 7 weeks of age or older against Bordetella bronchiseptica and canine parainfluenza virus.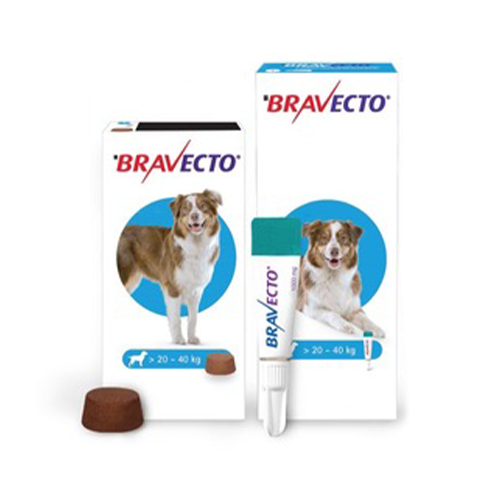 Bravecto®


Available in five sizes as a chewable tablet or topical solution.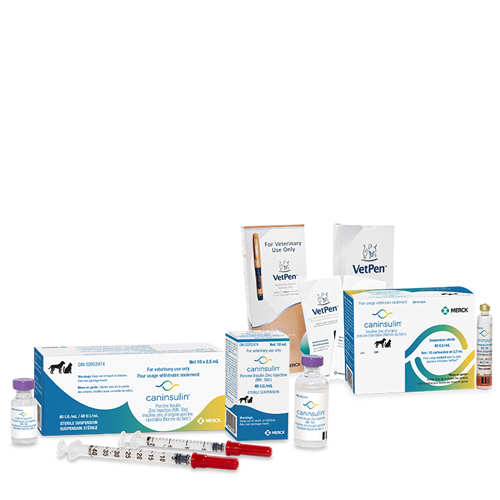 Caninsulin®


Available in vials for use with U-40 syringes, or in cartridges for use with the VetPen® insulin delivery pen.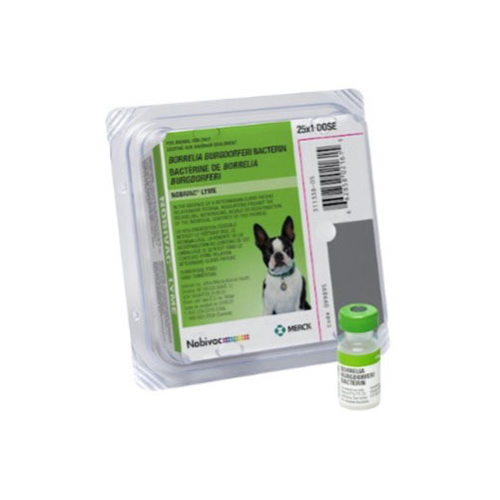 Nobivac® Lyme


For vaccination of healthy dogs 8 weeks of age or older against Borrelia burgdorferi.


Always talk to a veterinarian to determine whether a product is suitable for your dog.
We're proud to help support your efforts
Our commitment to helping improve the health and well-being of animals goes far beyond products.
Our canine product portfolio
From puppy to dog, Merck Animal Health has a range of products designed to help support canine care. Browse our portfolio below.
Pharmaceuticals
BRAVECTO® CHEWABLE TABLET
BRAVECTO® ONE CHEWABLE TABLET
BRAVECTO® TOPICAL SOLUTION FOR DOGS
CANINSULIN® CARTRIDGE
CANINSULIN® VIAL
CLINACIN SOLUTION
CLINACIN TABLETS
GENTOCIN® INJECTABLE SOLUTION
MOMETAMAX®
OPTIMMUNE®
ORBAX® TABLETS
OTOMAX®
PANACUR® GRANULE SINGLES
PANACUR® GRANULES 22.2%
RHEUMOCAM INJECTION 5MG/ML
RHEUMOCAM ORAL SUSPENSION FOR DOGS
SALIX®
TOPAGEN® SPRAY
Safety Data Sheets (SDS)

Merck Animal Health does not provide SDS for its finished consumer packaged products. However, if you would like to have the SDS of a specified bulk formulation, you can access them online. Please ensure to read and acknowledge the pop-up note. If the SDS of a specific product is not available on this website, you may request a copy by emailing us. For emergency situations, you may reach us by phone at 1-908-423-6000 and someone will be able to assist you.
Become
part of the
INNER CIRCLE!
Join thousands of other subscribers who are among the first to hear about Merck Animal Health's latest updates. Get valuable support beyond products for the species of your choice.
BRAVECTO®, CANINSULIN®, INTRA-TRAC®, MOMETAMAX®, NOBIVAC®, OPTIMMUNE®, PANACUR® and SALIX® are registered trademarks of Intervet International B.V.; GENTOCIN®, ORBAX®, OTOMAX® and TOPAGEN® are registered trademarks of Intervet Canada Corp. IMMUNO-MIST-R™ is a trademark of Intervet International B.V.. All trademarks used under license.