 Help give your calves a boost
Ralgro®
• Versatile; for use in both steers and heifers.

• Each implant contains 36 mg of zeranol.

• Suggested 40 to 70-day reimplantation window.

• Can help suckling steer and heifer calves increase their average weaning weight by 23 pounds compared to non-implanted calves.1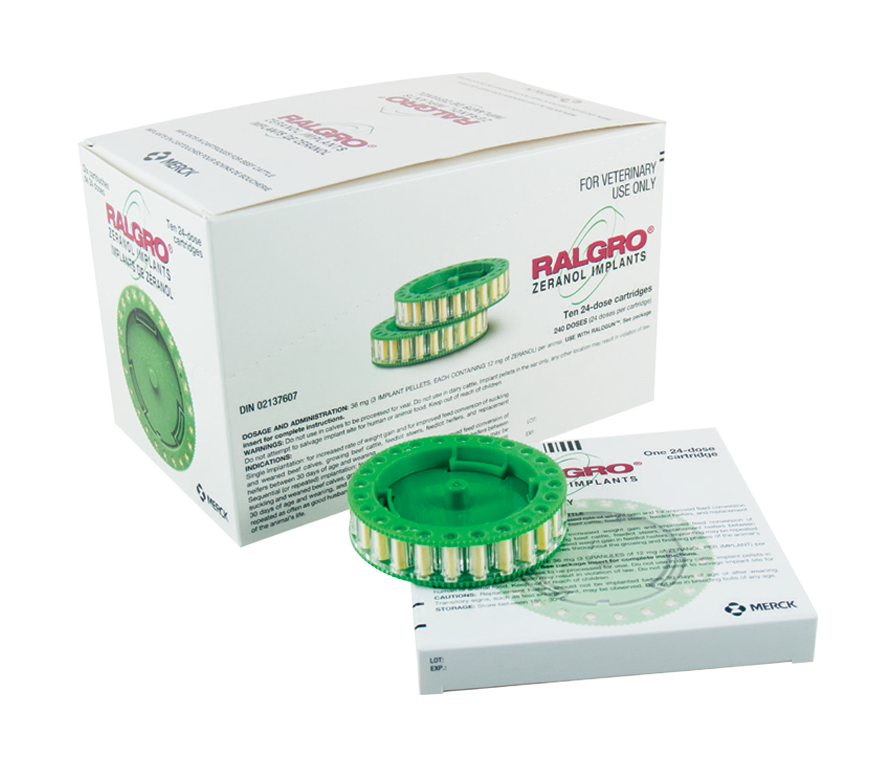 Talk to your veterinarian about implanting your calves with Ralgro®.
NOTE: Replacement heifer calves may be implanted once only between 30 days of age and weaning. Do not use in calves to be processed for veal. Do not use in dairy cattle. Implant pellets in the ear only, any other location may result in violation of law. Do not attempt to salvage implant site for human or animal food. Keep out of reach of children.
1. Based on a Canadian study involving 50 cow-calf pairs on pasture for 109 days. Data on file – market support study
#41-AH90-SGRA-M-2014. (p=0.0001)
RALGRO® is a registered trademark of Intervet Inc. Used under license.