"My advice to new farmers is to trust the technology"
Become an innovator like Manitoba's Anton Borst.
Halarda Farms Ltd.

Elm Creek, Manitoba
Anton Borst, General Manager
1,200 cows • Robotic milking • SenseHub® Dairy neck collars
"Previously, the only information that we would receive from a cow would be its milk weight and maybe visual cues on the cow what was wrong with her. Now we get rumination, activity data and eating minutes so that gives a much more accurate view on what's going on with the cow. We really get detailed information on every cow every day."
– Anton Borst
This testimonial is based on the personal experience of the producer being interviewed and may not be representative of all experiences using Allflex® Livestock Intelligence® products.

Helping you take action when and where it matters
Anton trusts SenseHub® Dairy neck collars to monitor his 1,200 Holstein cows. The technology gives him insights to share with his veterinarian to help diagnose illnesses. It also helps him to detect heats in his cows and heifers.
"The data is really good and can help save you a lot of time." says Anton.
Gain actionable insight into your animals' status, in various populations, across their lifecycle

Our monitoring solutions collect and analyze critical data points for individual animals, helping you manage your farm more efficiently and optimize your productivity.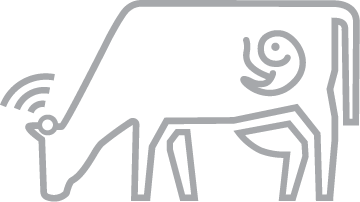 Reproduction Monitoring
Quick and accurate detection to identify natural heats and breeding windows and help improve conception rates.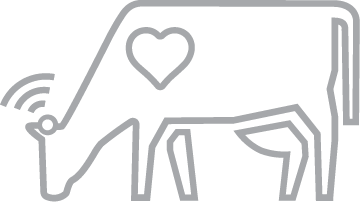 Health Monitoring
Early detection of certain diseases in individual cows and quick evaluation of response to veterinary treatments.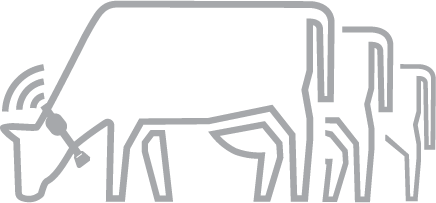 Group and Nutrition Monitoring
Varied reports that reveal trends within groups to help make timely decisions relating to well-being, nutrition, heat abatement, and other farm management strategies.
Dairy monitoring to fit your herd

With the Allflex® Livestock Intelligence® modular approach, you can assemble your monitoring and management solutions according to your farm's current size and infrastructure and change or upgrade specific aspects as your needs evolve.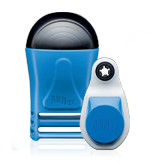 SenseHub® Dairy
Ear tags and neck collars that can be integrated with most sorting gates and used with various mobile devices.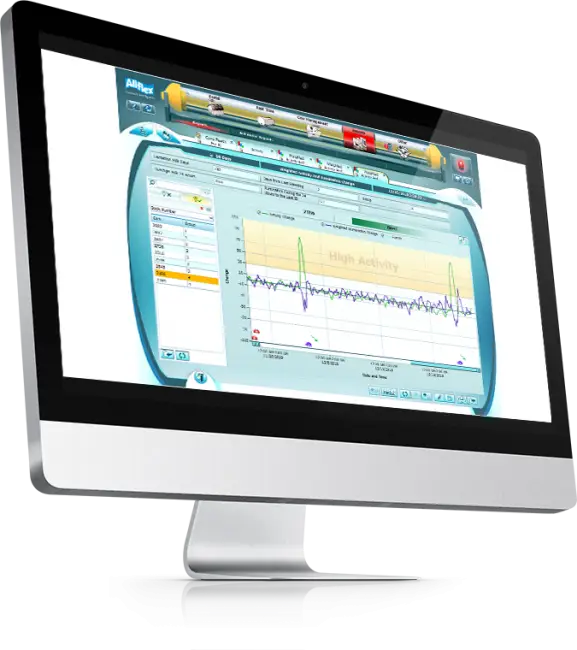 DataFlow II
An easy-to-use, PC-based system for large
dairy herd monitoring

Allflex® Livestock Intelligence® solutions are not intended to diagnose, treat, cure, or prevent any disease in animals. For the diagnosis, treatment, cure, or prevention of disease in animals, you should consult your veterinarian. The accuracy of the data collected and presented through this product is not intended to match that of medical devices or scientific measurement devices.

Allflex Livestock Intelligence is a company of Merck Animal Health Intelligence, a division of Merck & Co., Inc.
MERCK® is a registered trademark of Merck Sharp & Dohme LLC; ALLFLEX® design is a registered trademark of Allflex USA Inc.; LIVESTOCK INTELLIGENCE® and SENSEHUB® are registered trademarks of S.C.R. Engineers Ltd.;. All trademarks used under license.
The information contained herein is subject to change without notice. The only warranties for Allflex's products and services are set forth in the express warranty statements accompanying such products and services. Nothing herein should be construed as constituting an additional warranty. Allflex Livestock Intelligence shall not be liable for technical or editorial errors or omissions contained herein.