Helping you make the most of the time on pasture
Revalor®-G
• Designed to increase the rate of weight gain of steers and heifers on pasture and help optimize the amount of beef produced per acre.

• Each implant contains 40 mg of trenblone acetate and 8 mg of estradiol.
• Steers implanted with Revalor®-G gained more weight than non-implanted control, Ralgro® implanted and Synovex® S implanted (p<0.10) steers during the last 32 days of a 130 grazing trial.1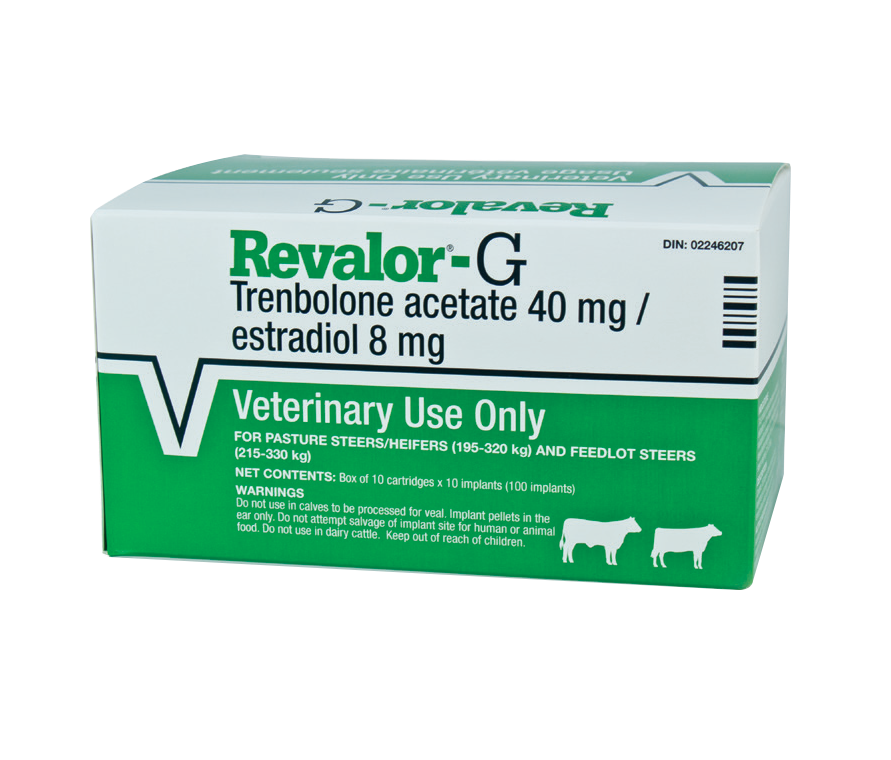 Talk to your veterinarian about implanting your grass steers or heifers with Revalor®-G.

NOTE: Do not use in calves to be processed for veal. Do not use in dairy cattle. Do not use in animals intended for subsequent breeding. Implant pellets in the ear only, any other location may result in violation of law. Do not attempt to salvage implant site for human or animal food. Keep out of reach of children.
1. Johns J.T., K.D. Bullock, D. Nash and T. Slaughter. The effect of Revalor-G, Synovex-S or Ralgro on gain of grazing steers. 2000. UK Beef Research Report. Available online at https://www.researchgate.net/publication/46118807_Effects_of_Revalor-GR_RRalgro_and_Synovex-HR_on_the_performance_of_stocker_heifers_grazing_irrigated_rye_pasture. Accessed in October 2022.

REVALOR® is a registered trademark of Intervet International B.V. Used under license.